Sage Reynolds - Jewelry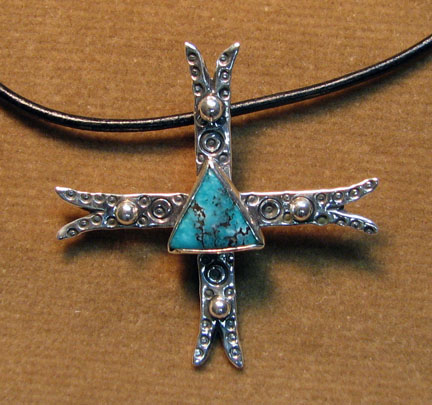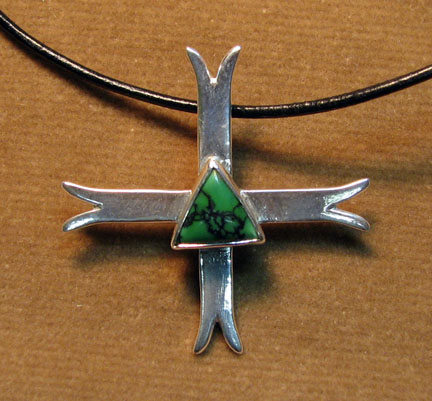 Cast sterling silver Trinity Crosses set with various colors of turquoise. The crosses may be plain or chased and stained. Each chased cross is unique in its design.
They are hung on a leather lace with sterling hook and eye clasp.
Approximately 1.5" in diameter.

Available on Etsy.